Federal agencies have a long history of partnering and cooperating with institutions of higher education to advance science, technology, engineering, and mathematics (STEM) research. Yet many Minority Serving Institutions (MSIs) have traditionally been overlooked or rejected when applying for federal research grants or partnerships with government entities.
In 2018, only 3% of federal STEM-related funding to colleges and universities went to MSIs, even though these schools make up 14% of eligible institutions, according to the American Society for Engineering Education. In recent years, however, more and more agencies are working with MSIs to build their research capacity and increase the diversity of the STEM workforce.
"[E]Increased financial investments in MSIs are critical to cultivating the continued success of these institutions and their students, especially in STEM disciplines," states a 2019 report from the National Academies of Science, Engineering, and Medicine. "To support greater investments in MSIs, current financing methods need to be re-examined and new innovative models explored."
In the past year alone, many government agencies have launched new programs and funding opportunities to create a more equitable STEM workforce. While many of these initiatives are designed specifically to address long-standing inequalities, they're also critical to ensuring the United States remains at the forefront of research and technology, says Sonja Montas-Hunter, PhD, director of the National Science Foundation's (NSF) Newly Created Resource Centers and Resource Centers (HSI-Net) for the Hispanic-Serving Institutions Programs Network.
"The landscape of our [higher education] institutions, especially among student populations, is changing," says Montas-Hunter. "I think what's being recognized now is that we can't stay globally competitive, as a nation, without considering the diversity of our population."
The NSF announced the launch of HSI-Net on June 22 as part of its overall Improving Undergraduate STEM Education: HSI Program, which was established in 2017 to increase recruitment, retention, and graduation rates for Hispanic and Latinx. Through this new initiative, the organization will dedicate $29 million to strengthen STEM education and research in HSIs nationwide.
The funding will support the creation of two collaborative centers to be housed at NSF: the Community Coordination Center (HSI-CCC) and the Center for Assessment, Research and Synthesis (HSI-CERS). The HSI-CCC will bring together HSIs from across the country, including schools that are not NSF recipients, to work on STEM projects. The HSI-CERS will produce impact reports on various research projects that can be useful to different HSI STEM programs and will help institutions assess their grant application processes to ensure competitiveness when applying for funding. Both centers will also be responsible for creating regular opportunities for community engagement, such as webinars and workshops. This will ultimately help participating HSIs build their research capacity and become more competitive when applying for federal grants, Montas-Hunter says.
"One of the shortcomings we see is that the voices of those [HSI] communities are not normally there," she says. "They are not at the table. HSI-Net aims to bring these communities together, bring authenticity to these partnerships and ensure that voices are heard.
The new initiative will also select five HSIs to be program hubs that "will serve as resources for innovative initiatives organized around key issues designed to effectively serve the HSI community and its stakeholders," according to the NSF. The specific purpose of each will be determined by the institutions, which Montas-Hunter says hopes will be located across the United States to reflect the diversity of Latinx populations.
"The hubs are really knowledge-producing entities that are hoped to come from the communities and that these communities decide and identify themselves," she says.
Another large-scale federal effort to support STEM education and research at institutions that serve large numbers of underrepresented students was announced by the U.S. Department of Energy (DOE) in April. The science and technology research partnership will fund clean energy projects in seven MSIs. Its primary goal is to increase DOE's engagement with these schools and improve their ability to become leaders in solar energy research.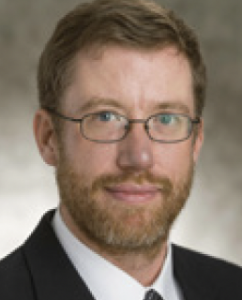 "Diversity in solar [energy] the solar industry is growing in almost every demographic measure, but we still have work to do before the solar industry matches the country's diversity," wrote Garrett Nilsen, acting director of the DOE Solar Energy Technologies Office, in an e-mail to OVERVIEW.
The program will serve as a pipeline for undergraduate and graduate students who want to work in this sector, Nilsen said. It will provide participating MSI research teams – which will be comprised of faculty and graduate students – with professional and performance training.
"Through programs like these, we can engage with researchers from institutions that have historically been underrepresented in our portfolio," Nilsen wrote. "They bring new ideas and perspectives along with their strong expertise, and that's what will drive innovation in clean energy technologies."
Participating schools are a mix of institutions serving Asian and Native American Pacific Islanders, historically Black Colleges and Universities (HBCUs) and HSIs. Individual projects will focus on specific aspects of solar energy, such as the development of cultivation methods under solar panels.
However, expanding research capacity is only one key element of improving diversity, equity and inclusion (DEI) within the STEM workforce.
Another important aspect is to create interest and opportunities in these fields for underrepresented student populations. One federal initiative that addresses this issue is NASA's Minority Universities Research and Education Project (MUREP), which recently awarded $680,000 to 10 HBCUs and predominantly Black institutions to increase STEM engagement among students in pre-college summer programs.
"These proposals are designed to reach students at that critical transition point between high school and college when their future plans are really in focus," said Kelly Martin-Rivers, MUREP Acting Project Manager, in a press release. "We are excited to be able to support the next generation of STEM workforce."
MUREP also recently developed a collaborative pipeline project with Drake State Community & Technical College, an HBCU in Alabama that offers two-year degrees. The project links students to four-year college research internships that focus on various aspects of space exploration systems, including the design and testing of lunar landing platforms.
These kinds of investments in MSIs from federal agencies will be crucial to having a robust STEM industry in the United States, says Montas-Hunter. She and other heads of many departments are encouraged to see the increase in national initiatives committed to advancing DEI through multiple STEM disciplines.
"I'm super excited about it and I think it's a step in the right direction," she said. "It's about fairness and social justice, making sure institutions do the right thing, and providing resources for those institutions to do the right thing."●
Erik Clipurn is senior editor for OVERVIEW of diversity.
This article originally appeared in our September 2022 issue.