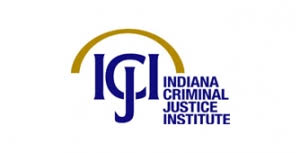 Statewide – Seven local organizations were among 190 public and nonprofit entities that received $167 million in federal grants from the Indiana Criminal Justice Institute (ICJI) under the Victims of Crime Act (VOCA) program. The funding will be used to provide direct services and assistance to victims of crime across the state.
Grants were awarded to the following local entities:
Children's Advocacy Center of Southeast Indiana, Inc. $459,192
Dearborn and Ohio County Attorney's Office $152,175
Decatur County New Directions $255,002
Franklin County District Attorney's Office $95,198
Ripley County District Attorney's Office $223,553
Safe Passage, Inc. $1,610,447
Southeast Indiana Voice for Children, Inc. $351,880
Funding for VOCA is provided by the United States Department of Justice's Office for Victims of Crime and comes from fines and restitution paid by convicted federal offenders.
"It is not enough to hold offenders accountable. We must also support victims who have been affected by the violence and who need help," said Devon McDonald, Executive Director of the CIJI. "Last year alone, VOCA funds helped more than 200,000 victims of crime in Indiana, so this program has a huge footprint and is vital to communities across the state."
The Victims of Crime Act was created by Congress in 1984 to support state and local programs that help victims of all kinds of crimes, including assault, robbery, homicide, drunk driving, fraud, elder abuse, domestic violence, human trafficking and many more. . Overall, VOCA funds are designed to help survivors stabilize their lives after victimization, participate in the justice system, and restore some safety to their daily lives, while dealing with the physical and emotional trauma of crime.
Over the next two years, these grants will fund a variety of initiatives across Indiana, including mental health counseling, transitional housing, crisis intervention, legal aid, and child and youth services. . Funding will also be used to support victim advocates, Sexual Assault Nurse Examiners (SANEs) and other victim-focused positions.
Projects for the 2022-2024 grant cycle have been approved by the CIJI Board of Directors and will be available to organizations beginning in October.
Click on here or visit at.in.gov/VOCA for a list of VOCA award recipients.